Earlier this year, from April to be precise, Russia has become a visa-free destination for the residents of South Africa. That opens up avenues for a lot of people who have wanted a hassle-free way to travel to Russia. To be honest, there are a lot of other visa-free European countries that South Africans can visit. In this post are listing down 10 such European countries where you can plan your next vacation in if you are from South Africa.
Note that some of the place listed down here are not exactly countries but dependent and self-governing territories under a European country. Therefore the post will contain a few European countries and some autonomous territories.
Here are 10 visa-free European countries that South Africans can visit:
10. Reunion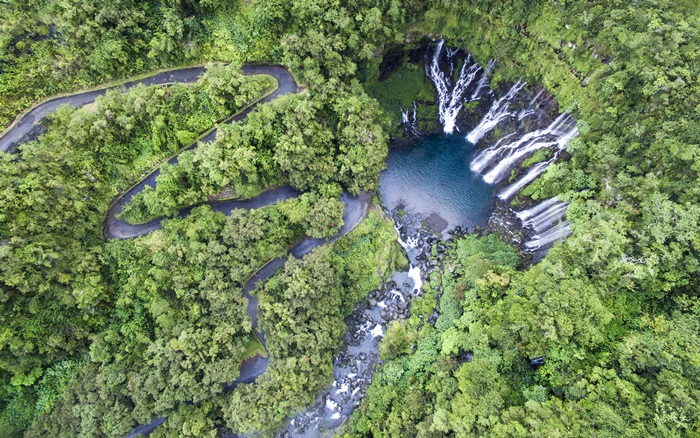 Reunion is a region of France. It's a small but very prosperous island located in the Indian Ocean with a small population. The island was inhabited in the 17th century and therefore today it acts as an overseas department of France. Reunion offers tropical climate with beautiful beaches. 40% of the land is declared a UNESCO World Heritage Site. Home of rich flora and fauna, Reunion is a great place to visit for South African passport holders. The demography constitutes of people from France, Madagascar, Africa, and India.
9. British Virgin Islands
Commonly known as the Virgin Island, its part of the United Kingdom. BVI constitutes of four main islands, and those are Virgin Gorda, Anegada, Tortola, and Jost Van Dyke. Although the Virgin Islands are not part of the EU, its still considered citizen of the EU because of the British citizenship that the island acquired in 2002. In 2017, the island was hit by Hurricane Irma so you better be careful in choosing when you can visit the British Virgin Islands.
8. Russia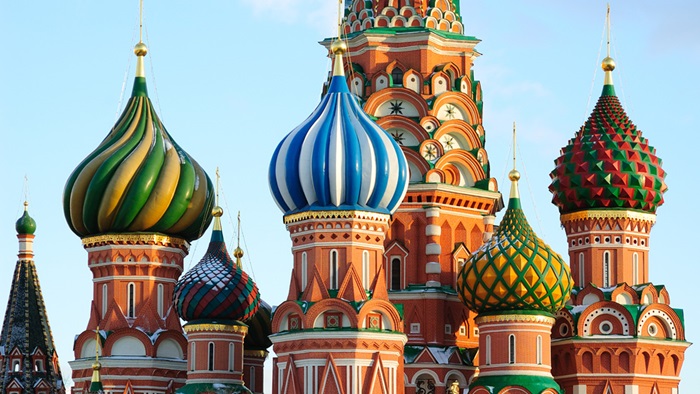 Home to over 140 million people, Russia is the ninth most populous country in the world. And its one of the 10 visa-free European countries that South Africans can visit. Note that being a large country, Russia is partly located in Europe and partly in Asia. Moscow, the Russian capital, is one of the largest cities in the world and a great place to experience Russian culture. Russia is the first constitutionally socialist state and has a great history and rich literature. Most folks don't go to Russia for a holiday, and it's not like one gets to see Russian culture on TV daily. Therefore it could be a very refreshing and surprising place to visit. Some part of the country experiences severe winter, and therefore you must do a thorough research before going in.
7. Cayman Islands
Located in the Caribbean, the Cayman Islands is an autonomous British Overseas Territory. It has over sixty thousand people living on the island. Being an offshore financial haven, the Cayman Islands attract a lot of wealthy people. Therefore it offers some of the highest living standards in the Caribbean. Because of its small population, several foreigners reside in the Cayman Islands with valid work permits. Like the Reunion, the Cayman Islands began to be inhabited in the 17th century. It's a beautiful island with incredibly beautiful beaches.
6. Pitcairn Islands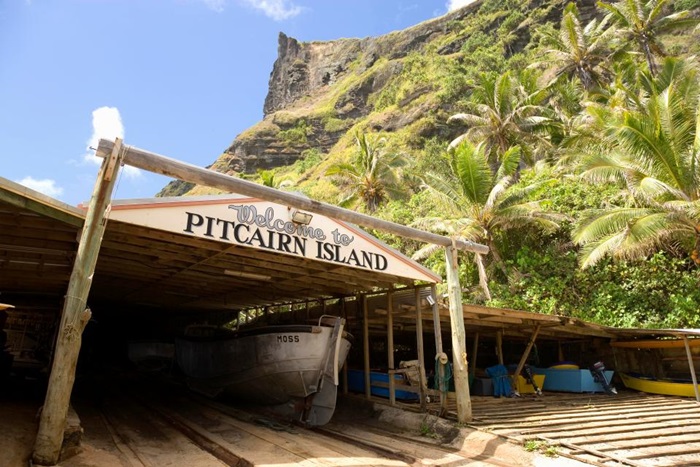 The Pitcairn Islands Officially the Pitcairn Islands goes by the name Pitcairn, Henderson, Ducie and Oeno Islands. The island operates as a representative democracy while the UK is responsible for the defense and foreign affairs sector. It has the smallest population for any democracy in the world and tourism brings about 80% income on the island. So you can understand that the economy is pretty much tourism based. The island offers a limited amount of electricity; therefore, Pitcairn Islands could give you a whole new experience if you'd just give it a chance.
5. Georgia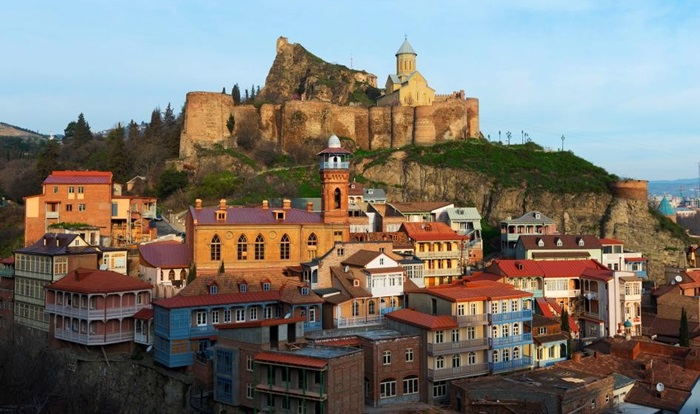 Located in Eastern Europe, Georgia is home to over 3 million people of one of the few visa-free European countries that South Africans can visit. This small country has had a complicated past and has suffered from power struggles and civil conflicts. As a result of which, Georgia faced an economic crisis and decided to adopt the pro-Western foreign policy. As a result, its relationship with Russia embittered. The country offers a rich history to explore, finest European food and wine that has evolved over the centuries and not to mention the beautiful landscapes that promise to take your breath away.
4. Montserrat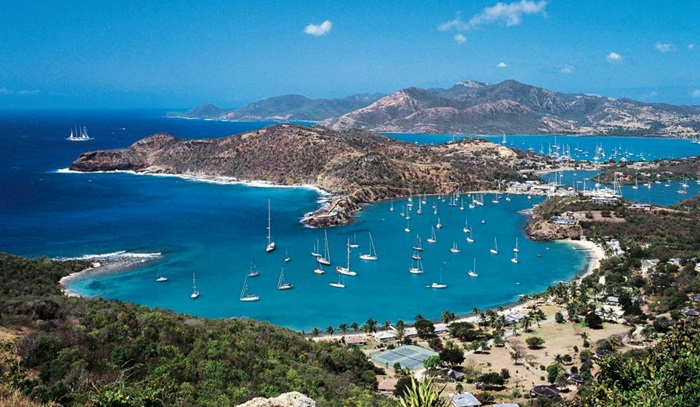 Montserrat is a self-governing overseas territory of the UK and therefore people from Montserrat are allowed to migrate to the UK if they choose to. The Caribbean island has beaches and is a beauty to behold, but the volcano is very active there. As a result, sometimes Montserrat is called "Modern Day Pompeii." None-the-less, it offers a peaceful and lush tropical surroundings. Therefore, you should definitely try and visit the island at least once in your lifetime.
3. Falkland Islands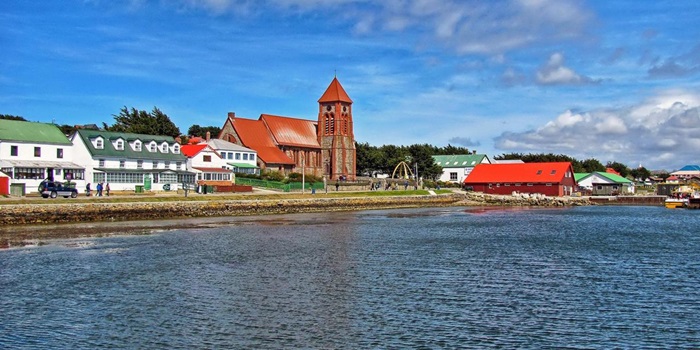 The Falkland Islands is a British overseas territory. And like Montserrat it is self-governed, but the defense and foreign affairs are handled by the UK. People from the Falkland Islands are essentially British citizens. It's a beautiful place and the culture that permeates the place has developed by British settlers. Residents are moving to different parts of the world as a result, there is really low population density. If you like quiet tourist spots, the Falkland Islands are ideal.
2. Ireland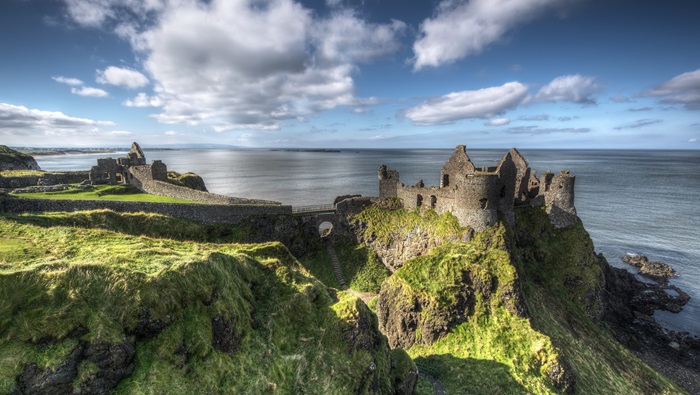 Its an island country and it's the third largest island in the whole of Europe. After Britain, the country is the most populous island in the continent with some 4.6 million residents. It holds number two position in our list of 10 visa-free European countries that South Africans can visit. It rains pretty often, therefore don't forget the raincoats. Summer is colder than most European country so you can aim your visit then. The Irish culture has a rich literature which has influenced the world literature in a significant way.
1. Armenia
Armenia is number one in our little list of 10 visa-free European countries that South Africans can visit. The country is one of the few affordable Europe countries where you can choose to go. One of the highlights for a tourist is the Armenia cuisine. As a result, several restaurants in the country serve some of the oldest cuisines in Europe. The country has moderate climate making it a tourist paradise, but we would recommend you avoid winter as it can get very cold unless you are a winter sports enthusiast.
If you had to choose one place among these 10 visa-free European countries that South Africans can visit, where would you go?